Find Your Bliss in Bali Retreat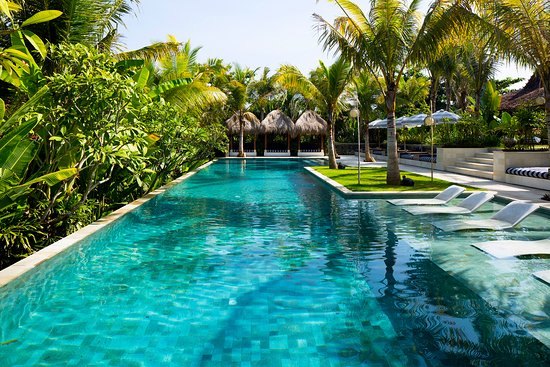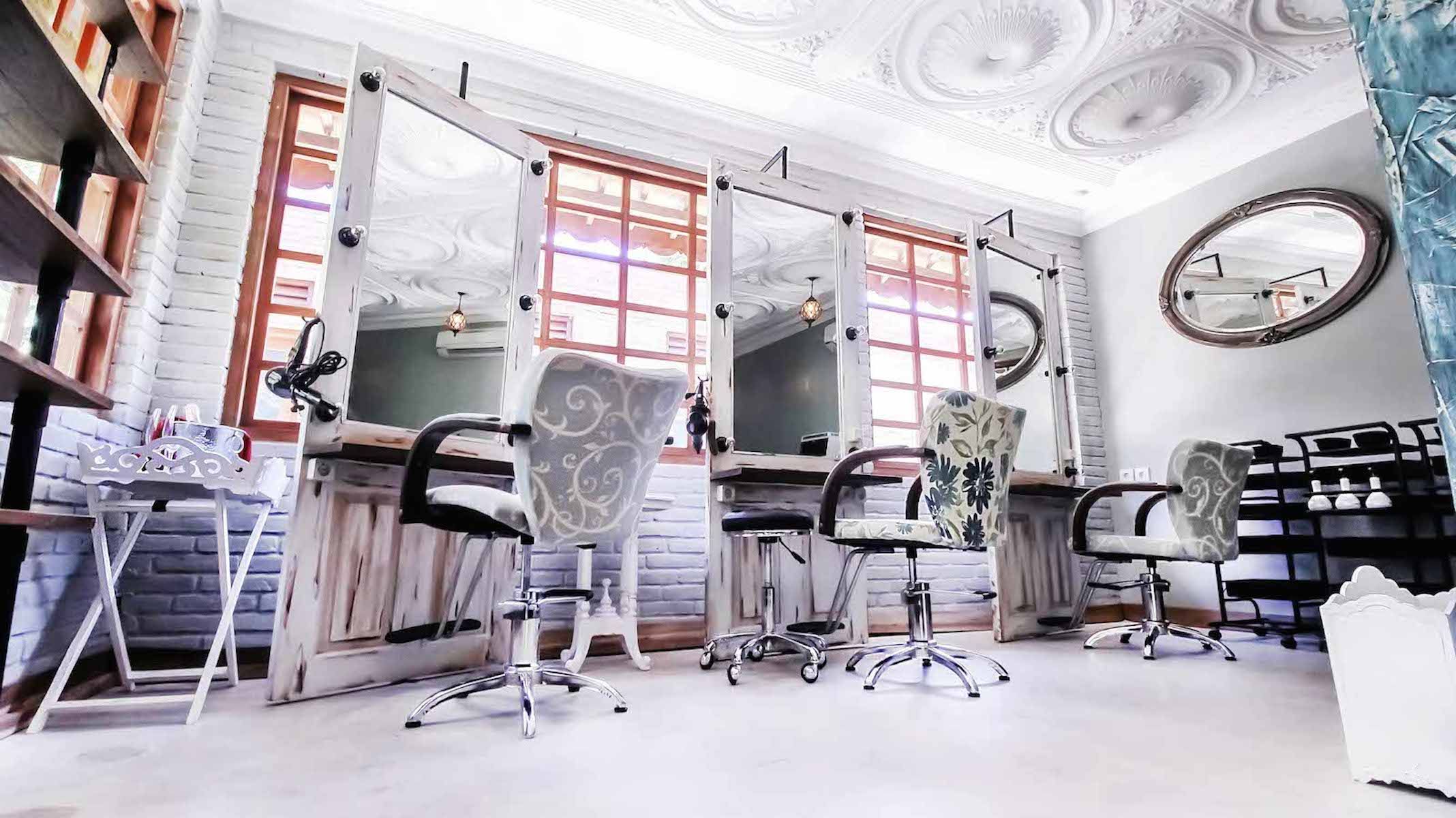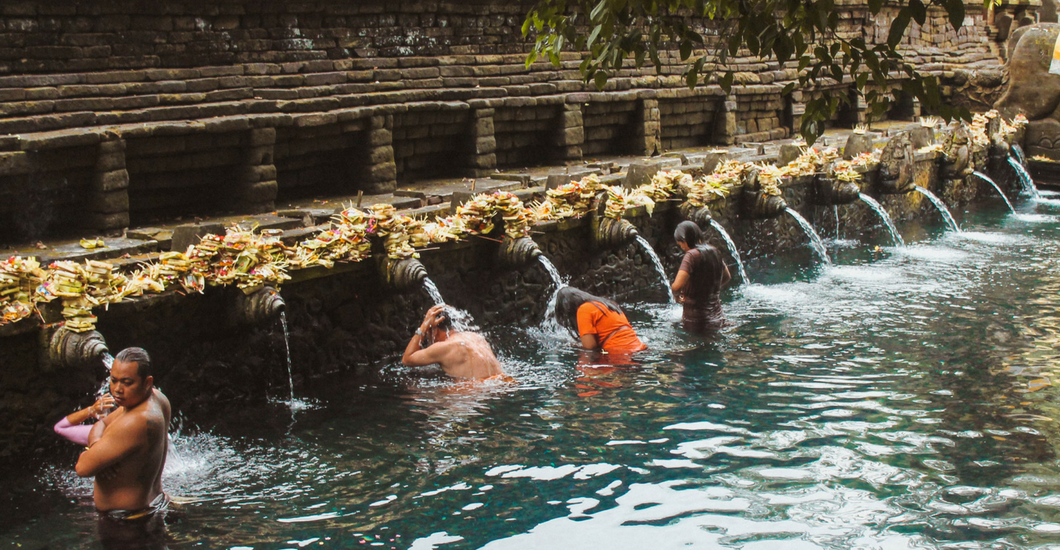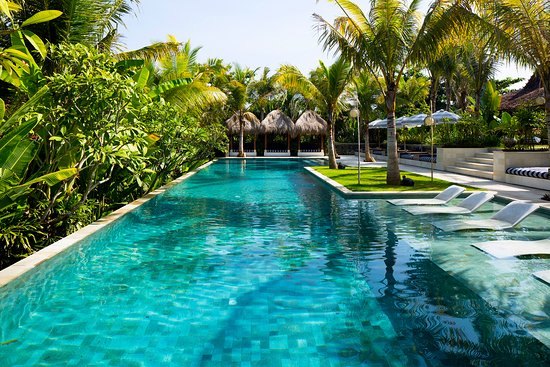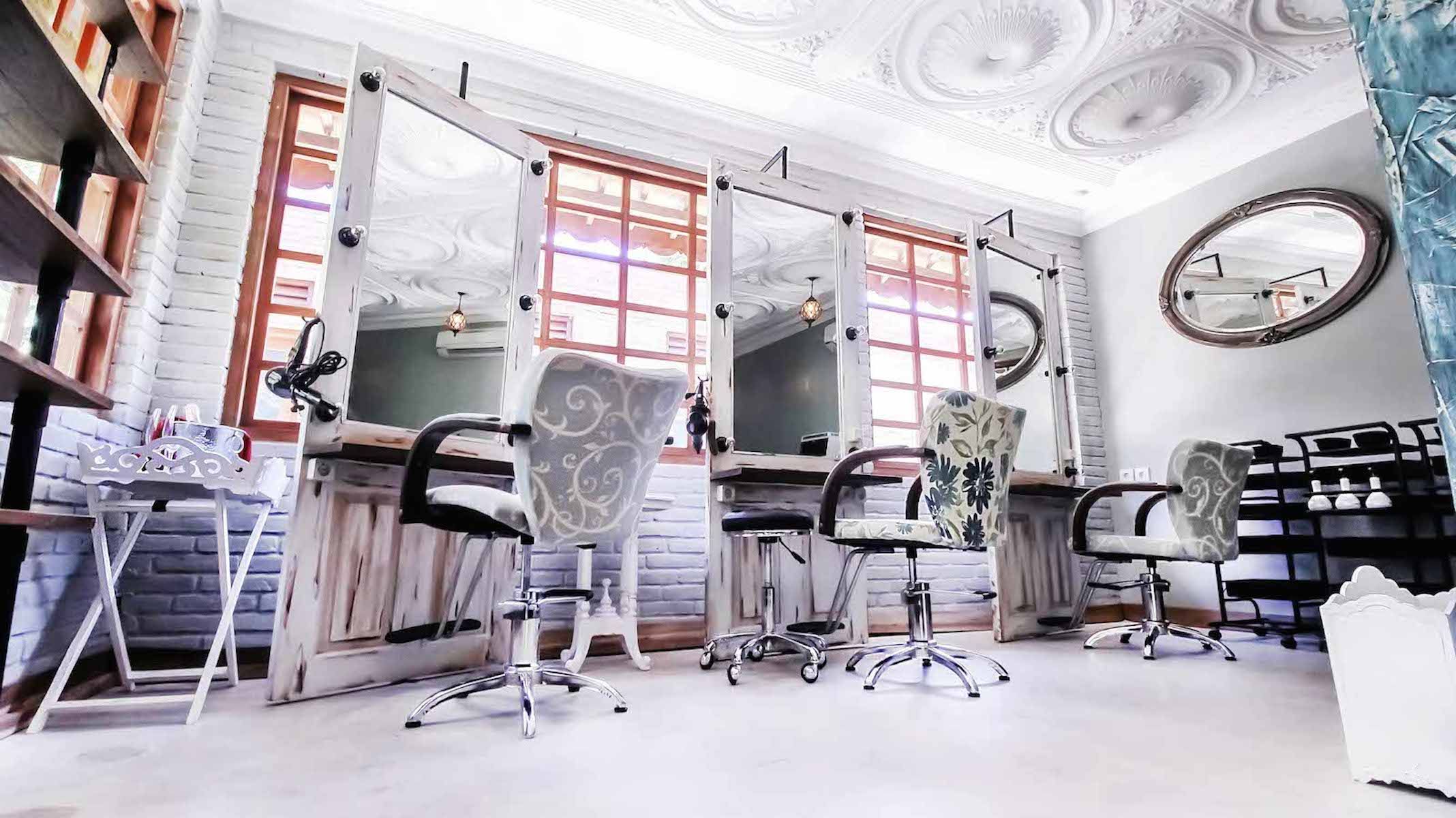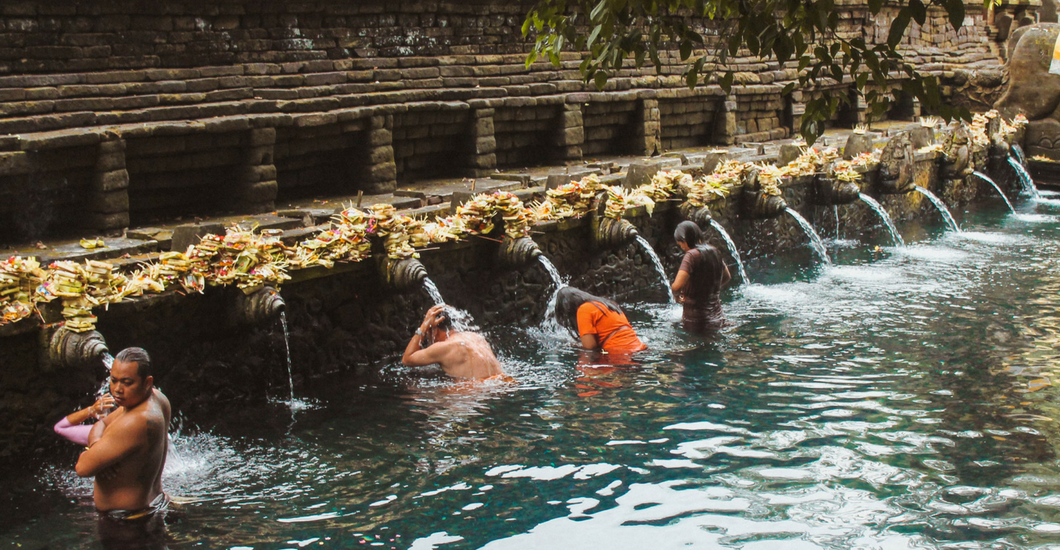 Find Your Bliss in Bali Retreat
October 19th - 26th, 2019
Prices shown are per person (for RESORT ROOMS only).
Room upgrades available ($135 extra/per night).
Join us in 2019 for an unforgettable adventure in Bali. Enjoy daily yoga classes that will open your heart and uplift your spirit, get grounded with relaxing sunrise meditation, strengthen your body in the on-site gym, pamper yourself with a Balinese massage, learn how to make malas (meditation garland), relax by the pool, take a long walk on the beach, go surfing and explore the beautiful temples of Ubud. All while meeting sweet, like-minded people. This healthy vacation will leave you feeling rejuvenated and inspired, relaxed and re-energized. The perfect way to restore balance in mind, body & spirit.
Here's what's included:
7 nights accommodation at the luxurious Komune Beachfront Resort in Bali

Daily yoga and meditation in open air, ocean view yoga shala with Devon & Juliette

Invigorating workout classes and cardio training

3 healthy, farm-to-plate meals daily

Balinese Massage

Mala Making Workshop

Excursion to Ubud

Airport transfers (on first and last day of the retreat only)
Not included: Airfare to Denpasar (DPS), travel insurance, gratuities
About the Resort
GREEN/ECO FRIENDLY ACCOMMODATION
Relax your body and soul as you enjoy a green getaway at this eco friendly beach resort in Bali.
Komune recognizes the responsibility we have to take care of this beautiful little piece of Bali. Their goal is to help protect this stretch of coastline and its waves, establishing a set of green development guidelines by setting a good example for others building in the Keramas area.

Some of the eco initiatives introduced at Komune Bali are:
PROTECTING THE BEACH
We've built in such a way on the beach to allow the ocean to do its thing. As such, we have not built any sea walls or barriers which cause beach erosion. We monitor conditions daily, remove loose items and allow waves to wash over our beach club which has been designed for this to happen. This is very important to ensure the sand remains on Keramas Beach, and we actively encourage neighbors to do the same to avoid major sand loss like at Candi Dasa.
We also appreciate the importance of the river function to the Keramas waves, and have been active in preventing others from blocking this river, removing their attempts to do so. We have a four man beach and river clean up team operating daily to keep the beach and river clean.
SOLAR POWER
We generate a large percentage of our power requirements from our solar farm on the various roofs of our resort.
ORGANIC GARDENS - FROM GARDEN TO PLATE
We've planted an organic garden and supply food to our resort from this, eliminating many food transport costs. We grow all our bananas, eggplant, chillies, passion fruit and beans, and supplement our kitchen with many other plants.
WASTE WATER AND OUR GREEN GARDENS
We have a very strict policy of not allowing any waste water from grease traps or sewerage plants to leave the site and enter the water ways. To do this we have installed the best bio systems possible. We don't rely on these 100%, so all water leaving these plants is then pumped to concrete bonded water gardens that allow the water to evaporate through broad leafed plants. Any final water overflow is then used in garden irrigation. We want to make these tertiary systems standard across new developments in Bali to put an end to the stinking canals pumping their toxic waste into the surf.
OUR LANDSCAPING
We've also tried to minimize hard landscape surfaces that pick up oil and add to polluted run off in rivers. These surfaces deplete the water tables. In place we have grown lawn and used sand paths and lawn driveways so water can still infiltrate the ground and replenish ground water.
LIGHTING DESIGN
The majority of lighting in the resort is LED or compact fluorescent, requiring less power.
PLASTIC
We also make our own eco bottled water with our own water plant. We do not use plastic water bottles anywhere in the resort, minimizing all plastic waste. All of our waste is recycled and processed by a certified waste processing plant.
SOCIAL
We have a very strong engagement with the local village and regency whereby they share in the profit and success of the resort. Locals also make up 70% of our staff. All the people in the Warungs are now trained staff members of the resort. We have also facilitated several village businesses that work alongside our resort but are run by the village, such as our tour desk and the Keramas Village Transport Coop.
FAQs
What airport do I fly into?
You will need to book an international roundtrip flight to Denpasar, Indonesia (DPS).
What are the accommodations like?
Komune Resort rooms are designed as a home base with all the basic luxuries you need to either kick start your Balinese day of surf and adventure, or chill and relax. Each room features either a queen bed (single/couple) or 2 two single beds (shared double occupancy), a private ensuite with shower, high speed Wi-Fi internet, satellite TV, couch and study desk, in-room safe, ceiling fan and air-conditioning. Inter-connecting rooms also available upon request. Komune Bali resort room guests have all day access to the Beach Club and all of the facilities it offers.
What room upgrades are available and how do I book that?
Prices shown include accommodation in the standard Resort Room. If you would like to stay in one of the beautiful Beachfront Pool Suites you will simply have to let us know and settle the remaining $135/night (@7 nights=$945 total) with Komune Resort upon arrival.
What if I am traveling alone?
Great! You will make tons of new friends! You can choose to reserve a private room or share a room with someone. We will make sure to match you with an awesome roomie.
Do I need a visa for travel to Indonesia?
No, you do not. American citizens are not required to have a visa to enter Indonesia if staying for tourism for 30 days or less. However, the Indonesian government requires a passport valid for at least six months from the date of arrival in Indonesia to enter the country, as well as at least two blank passport pages. Travelers without two blank visa pages in their passport may be denied entry and advised to obtain a new U.S. passport.
What is the weather like in Bali?
Bali is a good year-round destination but the months of April to October generally have the best weather. The average temperature in October is 81°F (27°C), while the average low is 73°F (23°C), and the average high comes in at 88°F (31°C). Bali has the best weather during the dry season of April to October. This is when the island has the least rain, the most sun, and the lowest humidity.
Do I need travel insurance?
All payments to Colibri Yoga Retreats are non-refundable & non-transferable. The purchase of travel insurance is highly recommended to ensure you are covered should any unexpected event arise.
Are meals included in my program cost?
Yes, 3 delicious and healthy gourmet meals a day are provided and made from only the freshest natural and local ingredients.
Are gratuities included?
Tips for the kitchen, dining & housekeeping staff are not included in your trip price. We suggest that you budget $15 U.S. per day/person or $100 US per week/person. This will be shared amongst all the service staff. All gratuities should be paid in cash.
Do I require any vaccinations to travel to Indonesia?
Not required but the generally recommend vaccinations for Indonesia for the standard Tourist include cover against Hepatitis A, Typhoid, Tetanus and Poliomyelitis. Travelers planning a more rural or extensive trip may need to consider taking cover against diseases like Hepatitis B, Japanese B Encephalitis, Rabies.
How many people are expected to join on this retreat?
We are expecting 10-15 attendees.
What is the cancellation policy?
A $500 non-refundable/non-transferable deposit is required to hold your spot. Cancellations prior to May 13th, 2019 will receive a refund of the payment minus the non-refundable deposit, plus a $500 cancellation fee (-$1000 total). All payments are non-refundable & non-transferable after May 13th, 2019. This policy is firm in order to offset costs incurred prior to the commencement of retreat.